From Insurance Claims, Remodels/Repairs to New Construction, our team at Caliber Construction will provide the right guys for the job. We believe that using trade specific crews is key to our success and your satisfaction. Our roofers roof, our siders install siding, and our framers frame houses. Every crew member is a master of there specific trade.
Roofing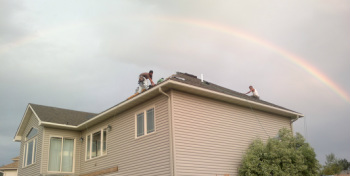 Your roof is the most important part of your home, it provides protection from the majority of elemental damage.
If done improperly it can silently destroy your home for years.

Caliber Construction has completed hundreds of re-roof projects without any leaks.





---
Siding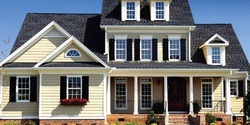 With any siding, detail is key. There are many ways to install siding in many different situations. At Caliber Construction, we believe it comes down to Good, Better, and Best. Our highly experienced crews pride themselves in taking the extra time needed to install your siding in the best possible fashion.

---
Windows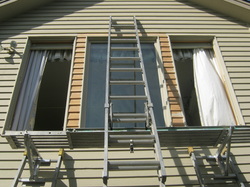 The possibilities with windows are nearly endless, the key to a successful window project is not only proper installation but also proper design. Our knowledgeable sales reps and experienced design team are happy to guide you through the ins and outs of window selecting.
---
Remodeling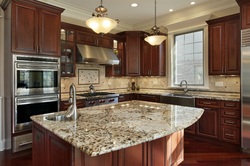 Remodeling to your specifications and unique tastes.

---
New Construction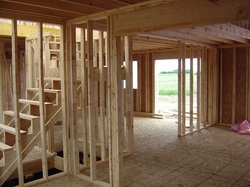 Decades of combined experience in all residential construction trades, give us the ability to provide the caliber of workmanship required to make your dream home a reality.
---
If you notice hail damage or any other sort of damage on your house it may be time to upgrade with new siding. Or perhaps you are just ready for a change, either way we have crews specialized in siding of all types.

We offer a complete range of styles, textures,and colors. Let us help you design a new look for your home that will be maintenance free and guaranteed for a lifetime. We offer several types of siding and we can help you decide what best fits your home and your budget.

Vinyl Siding
Vinyl siding is America's number one choice in exterior material for homes. Builders, and homeowners choose vinyl siding because it provides many distinct advantages, some of which are rich colors, dramatic profiles and guaranteed durability. These advantages also come at the lowest installed cost of any siding materials on the market.
Insulated siding
Vinyl siding is now available with an insulated backing that will increase energy efficiency and provide better protection against damage from impacts while offering a stunning true cedar finish.
Fiber cement siding
Fiber cement siding is made for those who want the look of wood for their home's exterior without the negative drawbacks that affect wood, such as rotting or termite infestation.
Vinyl Shake Siding
When it comes to high-end performance, nothing makes a stronger impression that vinyl shake and shingle siding.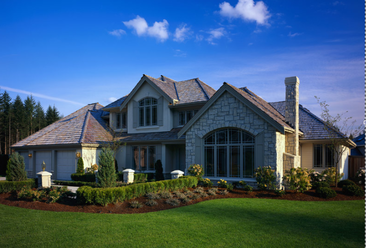 It is time for a new roof or replacement if your experiencing leaks, if your roof may have any possible hail damages, shingles blown off, age, or you've noticed your shingles cracking or curling.


Roofing - We have years of experience in Roofing. We have crews and contractors that specialize in only roofing to ensure it gets done right!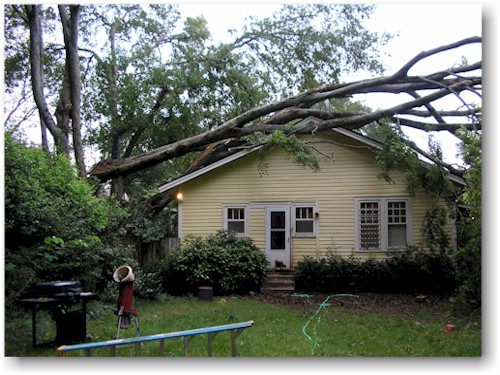 In the event of a storm, we work with your insurance company from start to finish. So when the unthinkable happens, call us! We are there to help!
You start the claim and call Caliber Construction Inc. @ 952-873-6078 or 612-501-1639.
We will meet with the adjuster to make sure all the damage is covered and take care of all the details from start to finish for you.


Windows - Because we use multiple suppliers and qualified window installers,we are able to work with a budget that is best for you.


It is time for a window replacement/repair if:
You have single pane glass windows, if you are able to feel drafts coming through the windows, the jams have become rotten or deformed, or if your windows will not open or close completely.
It is also important to make sure that your window sashes are not dented. Even small hail can damage aluminum sashes that affect your window seal.


Our replacement window services include installing quality windows from manufacturers such as; Pella, Marvin, Kolby, Vetter, and Anderson. All of the windows Caliber Construction INC. offers are approved by Energy Star.


Gutters- Both seamless and seamed, with or without leaf guards. We cover it all.